Welcome to Berry Patch Farms! We are a family-owned and operated pick-your-own farm nestled on 50 acres of land in Woodstock, Georgia. For over 30 years, the Smith family has been growing delicious fruits and vegetables using sustainable farming methods. We invite you to come spend the day picking fresh produce straight from the vine.
Our History
Berry Patch Farms was founded in 1978 by John and Betty Smith. As young newlyweds, they purchased the former cattle ranch with a dream of running a farm. They started small, selling strawberries from a roadside stand. Over the decades, the operation grew into the thriving pick-your-own farm that we are today. Now, their children and grandchild continue running Berry Patch using the same values of hard work, integrity, and environmental stewardship.
Meet Our Family
Berry Patch is truly a family affair! You'll often find three generations of the Smith family working on the farm. John and Betty enjoy greeting customers, while their children harvest crops and operate the Farm Stand Market. The youngest grandchild helps out with fun tasks like face painting and operating the pony rides. Every family member plays an important role in making your visit memorable!
Our Sustainable Farming Practices
At Berry Patch Farms, we grow all of our fruits, vegetables and Christmas trees using sustainable techniques that protect the environment. We rely on integrated pest management, drip irrigation, and crop rotation without the use of harmful pesticides. Caring for our land and preserving resources for future generations is extremely important to us. The result is fresh, high-quality produce that you can feel good about.
Pick-Your-Own Produce
Our pick-your-own produce is the highlight of a visit to Berry Patch! You'll find acres of juicy blueberries, strawberries, blackberries, and pumpkins ready for picking during summer and fall harvest seasons. We also have pre-picked produce available for purchase in our Farm Stand Market.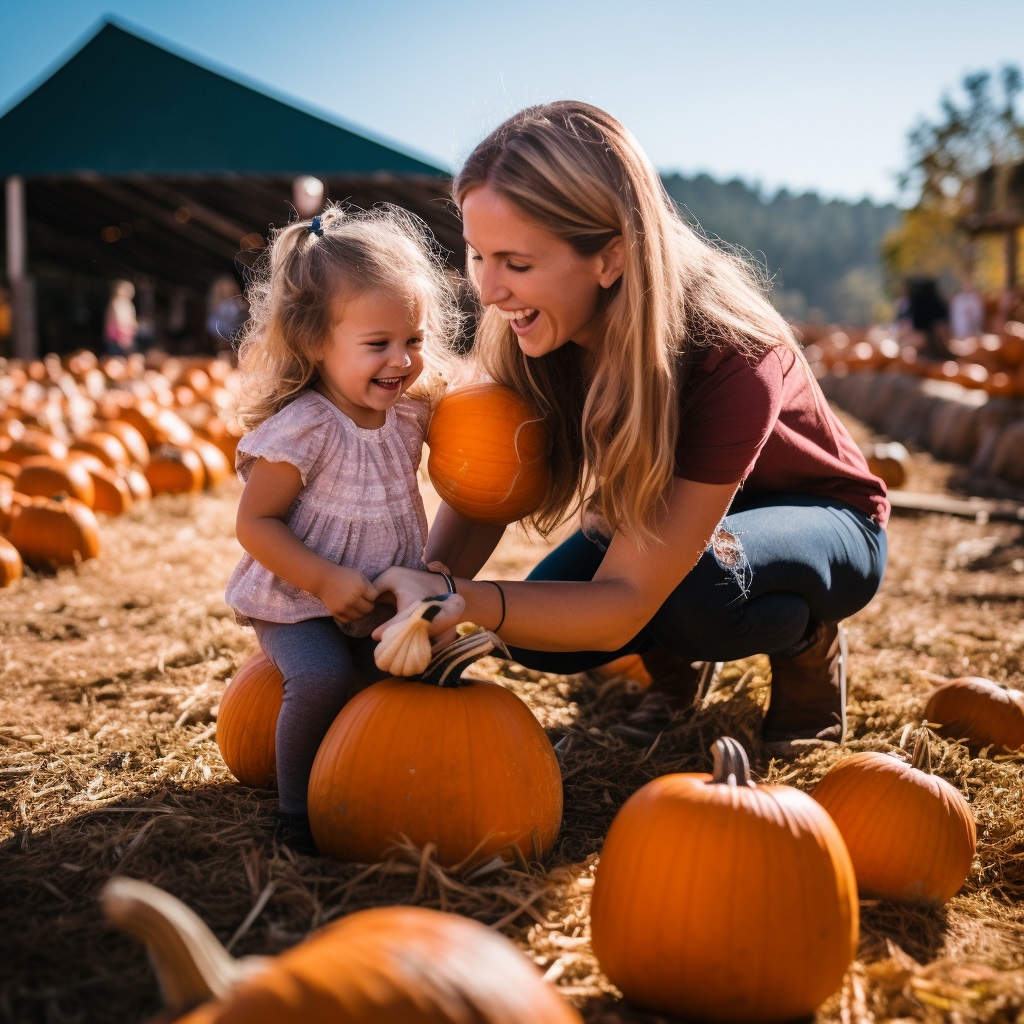 Farm Stand Market
Our quaint Farm Stand Market is located in the center of the property, offering a wide variety of goodies beyond just our fresh produce. You can shop for Berry Patch jams and jellies, delicious baked goods, fall decor, local honey, old-fashioned candies, toys, souvenirs, and more!
Family Fun
In addition to picking fresh fruits and veggies, Berry Patch offers a variety of family-friendly activities during different seasons. Some highlights include school field trips in the fall, photos with Santa before Christmas, pony rides in the spring, and live music performances in the summer. We also host fun events like birthday parties and corporate picnics. Visitors of all ages enjoy the welcoming, small-town atmosphere.
We invite you to come experience Berry Patch Farms for yourself! Just minutes from Atlanta, we offer an authentic way to connect with local agriculture and make lasting family memories.